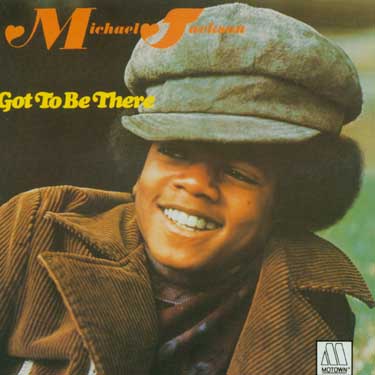 Hate him, like him, adore him or rubbish him, we all grew up to know, like and celebrate Michael Jackson. Every school had someone who could mimic him the most, almost all of us tried. In some countries where they couldn't speak English, they claimed they knew two words of English – Michael Jackson! Michael Jackson was a phenomenum, a rare example of a mortal who hugged limelight for 45 almost uninterrupted years. Rarely do stars shine for as long as 15yrs, he trippled the rare, he was sui generis – in a class of his own. In kiddies parties in the backside of many of the countries of the world,till tomorrow, Michael Jackson uniforms are still regular features.
I couldn't follow the CNN regular updates on his death, I was in the hospital waiting on my mum, when it happened, thankfully she is making it! It's been difficult for me to really get my thoughts together on all the topics that are burning so hot on my mind, but for your sake I have decided to still write. I'm currently in the sun, on a bench outside the intensive care unit  of the University of Ilorin teaching hospital. Being in a hospital is an experience that balances you, close proximity with the after life brings clarity. Today, I'll like to share a few lessons I believe we can all glean from the life of a once living legend – MJ!
1. Start Early.
This lesson is not one that is seen in only Michael Jacksons life, all the great people whose brands are firmly positioned on top of different sports started early. Tiger Woods, Serena and Venus Williams, Bill Gates, Billy Graham, Rev. Sam Adeyemi, Pastor Chris Oyakhilome, e.t.c. These and many more started relatively early compared to their peers. One of the biggest advantages you can have for life, is to have experience when your peers are looking for opportunities. In any race, starting early is always an advantage that you can't overlook. MJ started at 5, and kept rehearsing regularly, if you think about it well, he deserves all the fortune and fame it brought him. If you are reading this, some things are probably late for you already, venture into areas where starting early is still around your age.
2. Be good at more than one thing.
Michael Jackson excelled in music not because he could sing alone, but because he was also an exceptional performer. He learnt to dance and to leverage on the use of technology to develop videos that were way beyond the league for that time. In my own personal research into exceptional personalities and geniuses, I have discovered that what makes them excel is not focus on one area, but application of one area of skill into another area of knowledge. Einstein will use his imagination and artistic tendencies to excell in science, Michelangelo his geometry to excel in fine arts, Wole Soyinka his depth of Yoruba knowledge in English and so on. Don't just sit down on one thing, learn to bring another strenght to bear on your visible skill. He wasn't only even just a great performer, he was a business man!
3. Don't Stay in one place
In my opinion, Michael Jackson seems the master of Tours. He learnt early to move around with his new albums and spark off the fires in more than one place. He set many all time sales records on different albums. It was a leverage of taking his brand beyond local boundaries.  All great men, are concerned about not being mere local champions, they believe their message is not just to a locality, they conciously move around to the places where they believe they must be heard.
4. Make the News
Someone said bad news is better than no news, well I think good news is best, and it's best to stick to creating good news. Michael Jackson in his great days had albums out and in public light, his releases came well timed enough to keep his name in the news. Sadly when he wasn't releasing new albums, he still had news out. From one scandal to one lawsuit, to facelifts, to nosejobs,  to one bizzare dangling of his baby, Michael Jackson managed to make good and bad news throughout his life. While I encourage you to ensure you always project great news, one thing I still advice is that it's ok for people to talk about you. Positive or negative, the only person that is not talked about is the person that is useless or long dead. Don't let what people will say or not say deter yoyu from living.